THE END IS NEAR
Just as the Aztecs predicted, 2012 will be the end of time as we know it...
Celebrate the end with these one of a kind 2012 Mayan calender rounds.
Minted of .999 fine copper in a very limited lot.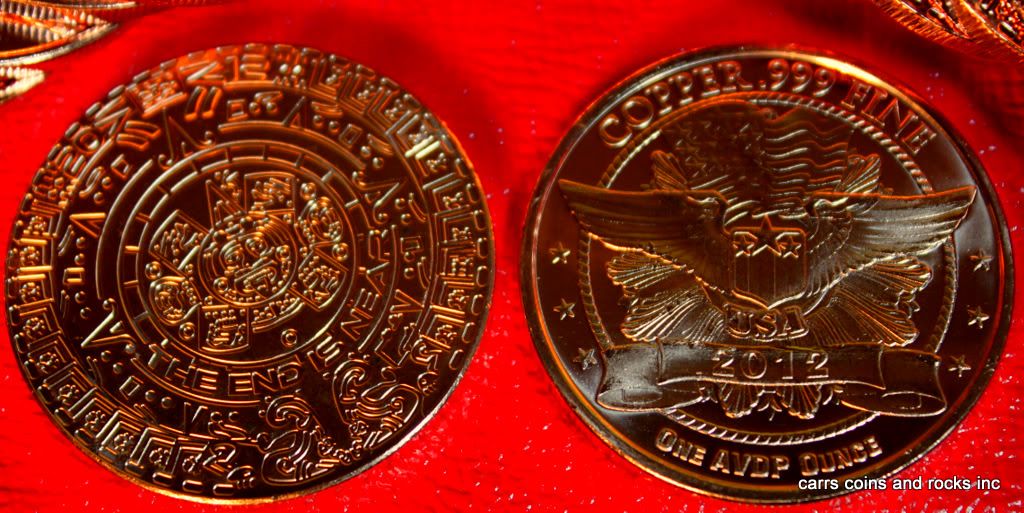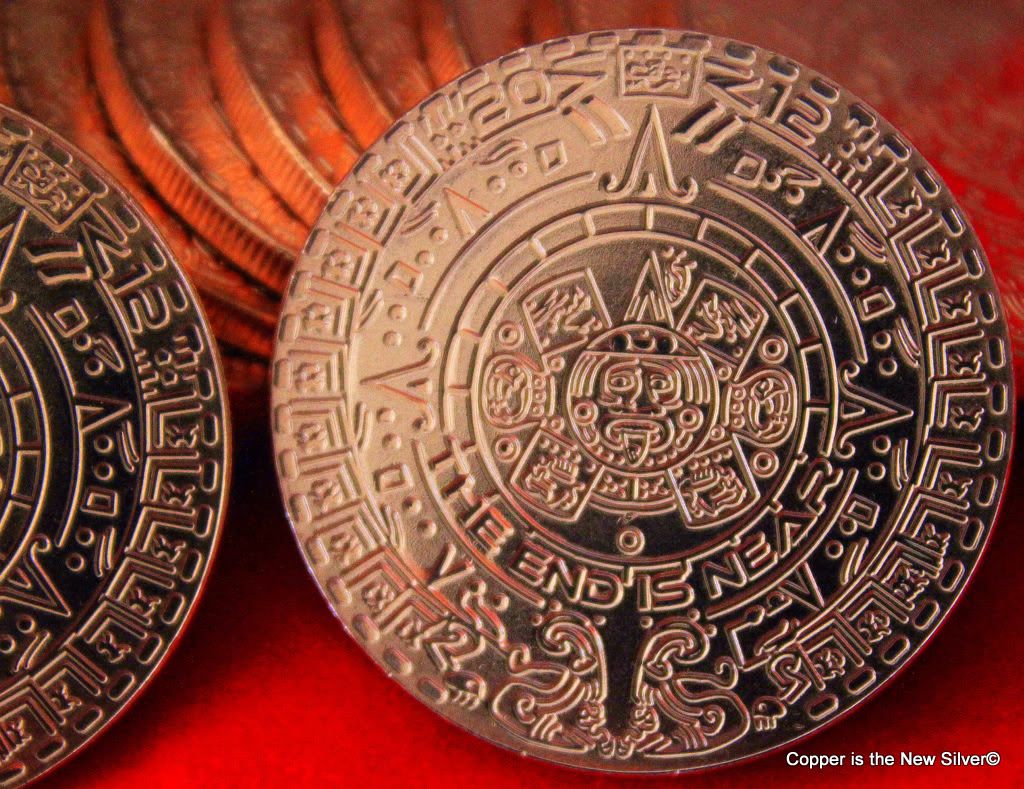 This sale is for 5 rolls of 20 pieces for a total of 100 pieces of 1 AVDP ounce each.
"THE END IS NEAR" Mayan Calender one ounce pure copper rounds
Save some money by getting 5 or more 100 piece lots while they last.
We have the finest products, best prices, fastest shipping and most generous return policy of any copper seller on line.
Shipping is free and within 1 business day of payment.
14 day money back guarantee