Here a a nice coin gift for just about any coin collector.
The good news is that you get the exact type and condition coins described and picutred verses all
those vague claims about what you "might" or "could" get.
Pictured is an honest example of the quality of coins you will receive: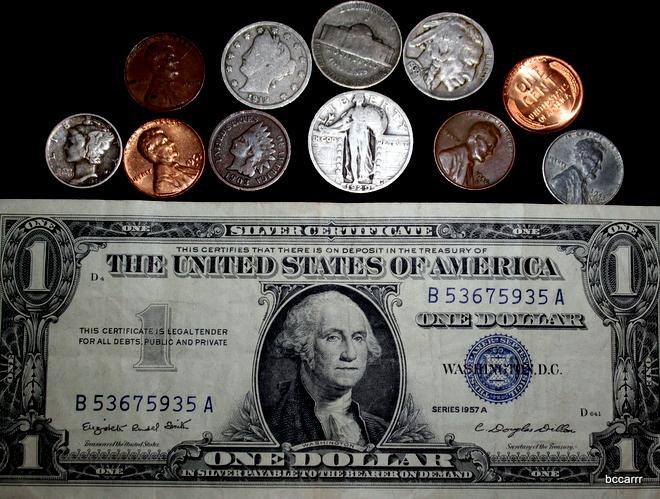 Every lot will have an old $1 silver certificate, an old silver quarter of various design, a Mercury dime,
1 Victory Nickel, a Buffalo nickle, a WWII silver nickel, an Indian Head Cent, a WWII steel cent,
a BU Wheat cent a couple of other Wheat cents and a BU 1963 Memorial copper cent.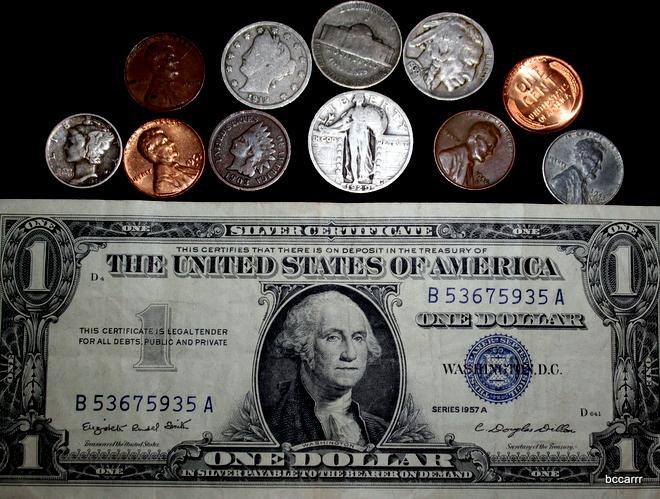 The best news of all is that you get every coin described and in as good as in the picture above,
all for $29, delivery included in price.
One day shipping, 7 day money back guarantee.